Eco style in the interior – bring nature into your home
Modern civilization and life bring people "old concrete forests", urban areas with many skyscrapers. But in contrast to it, people today want to return and immerse themselves in nature, to feel the simplicity and peace. Those people choose to decorate their home in Eco style to shorten the distance between people and nature.
How is Eco style understood?
Eco is a home decoration style in the direction of ecology, protecting the green and clean environment. As a home resort, the combination of furniture derived from natural materials, along with the arrangement of ornamental plants, makes the house very close and creates a feeling of relaxation and tranquility for the family. owner.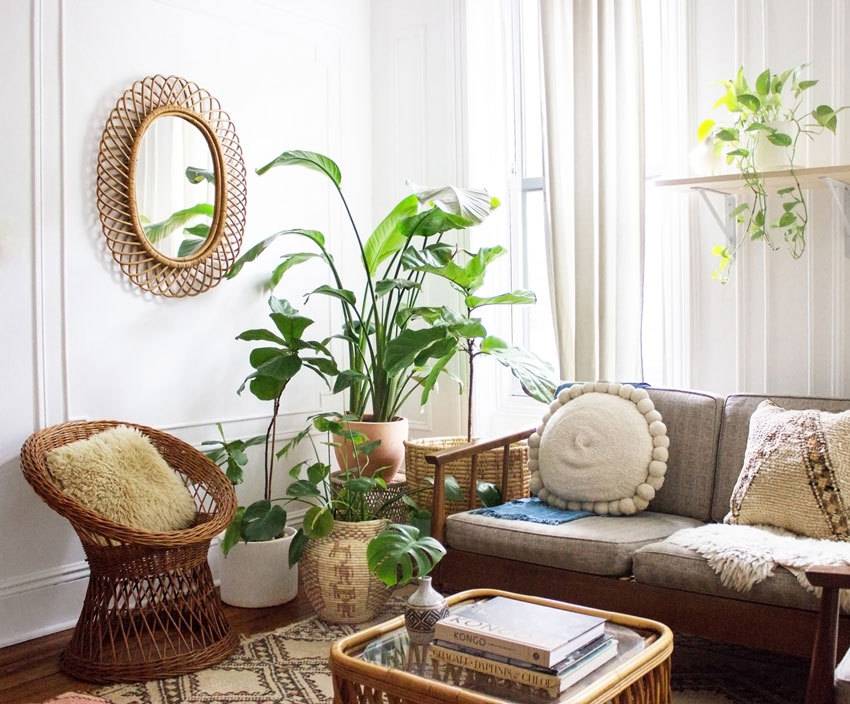 Decorate the living room to create a feeling of comfort and relaxation
The advantage of this style is that the interior products of natural origin are very simple such as bamboo, cork, rattan, wood, recycled furniture… The materials under skillful hands have become the shaped utensils. rustic, familiar…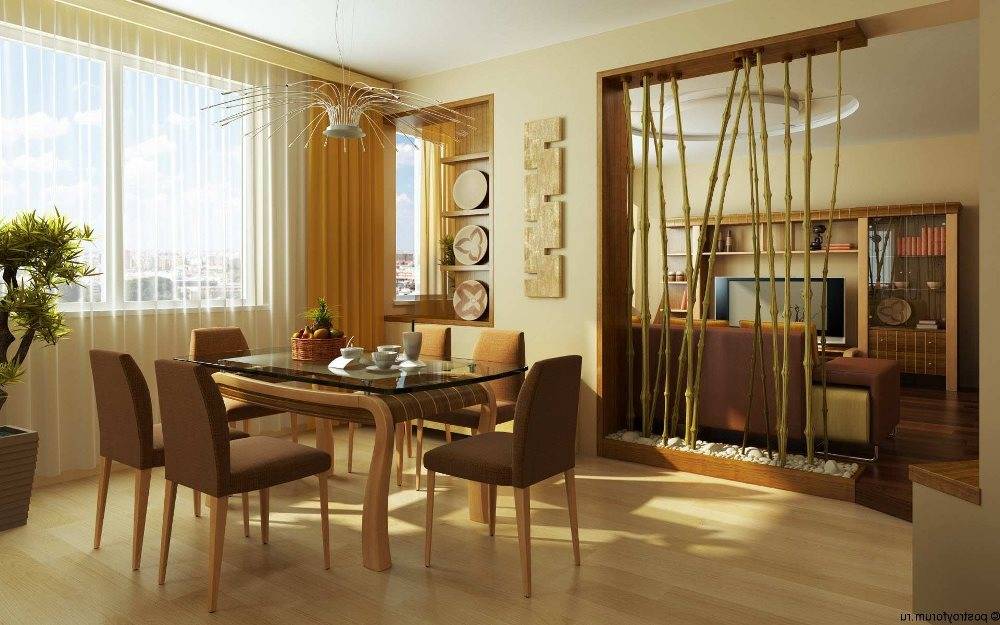 Spacious and airy space thanks to bamboo partitions
A variation of the Eco style is the Eco-chic style. It is a consumer trend that shows high environmental responsibility in order to protect the global ecosystem. The combination of natural materials with modern design is both fresh and close.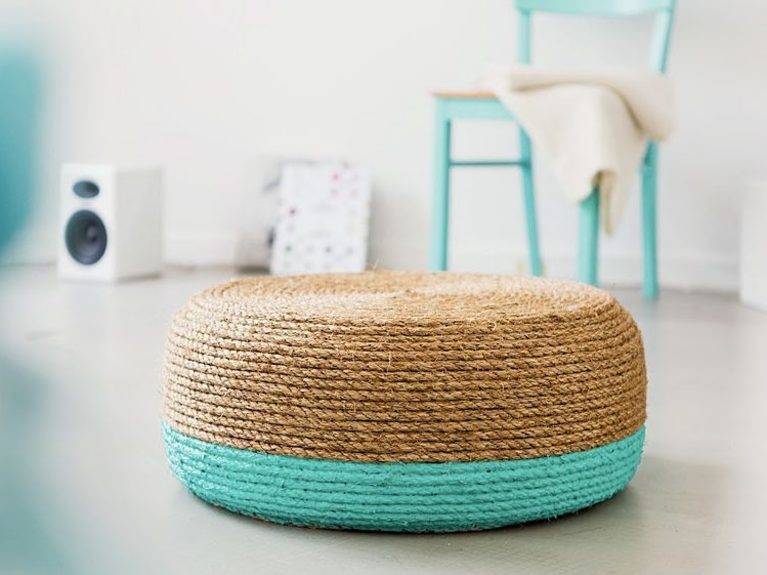 Small chairs in the living room are handmade from eco-friendly materials
With the goal of creating a warm, intimate and gentle atmosphere for each interior space, Eco style has suggested architects to cleverly combine natural materials, simple shapes, too elaborate and simple colors. Therefore, most of the rooms decorated in Eco style are usually airy with quite minimalist furniture to help create a fresh atmosphere, close to nature and the environment.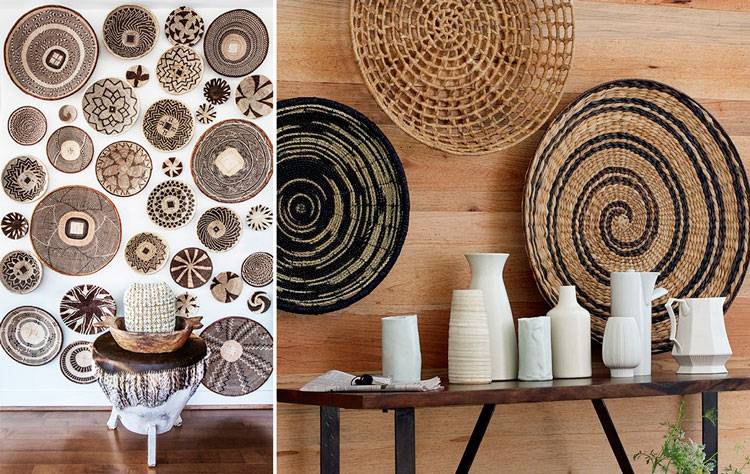 Uniquely decorated handmade products
Materials used in Eco style
Eco style favors recycled, environmentally friendly materials such as rattan, bamboo, sedge, red brick, stone, clay, glass, paper, textile products, … The most common is wood. Up to now, wood is inherently a material that affirms its sustainable value and high aesthetic value.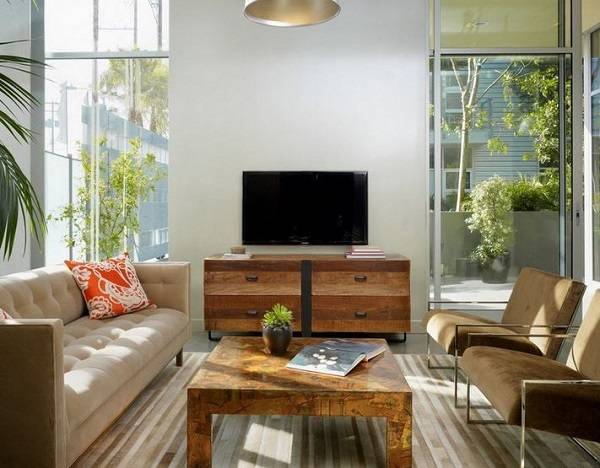 Wood is the main material in space decoration
There are plywood used from secondary wood or wood scraps that must also go through an environmentally friendly processing process, without using toxic chemicals, without polluting the surrounding water environment and especially the environment. Recyclability must be high.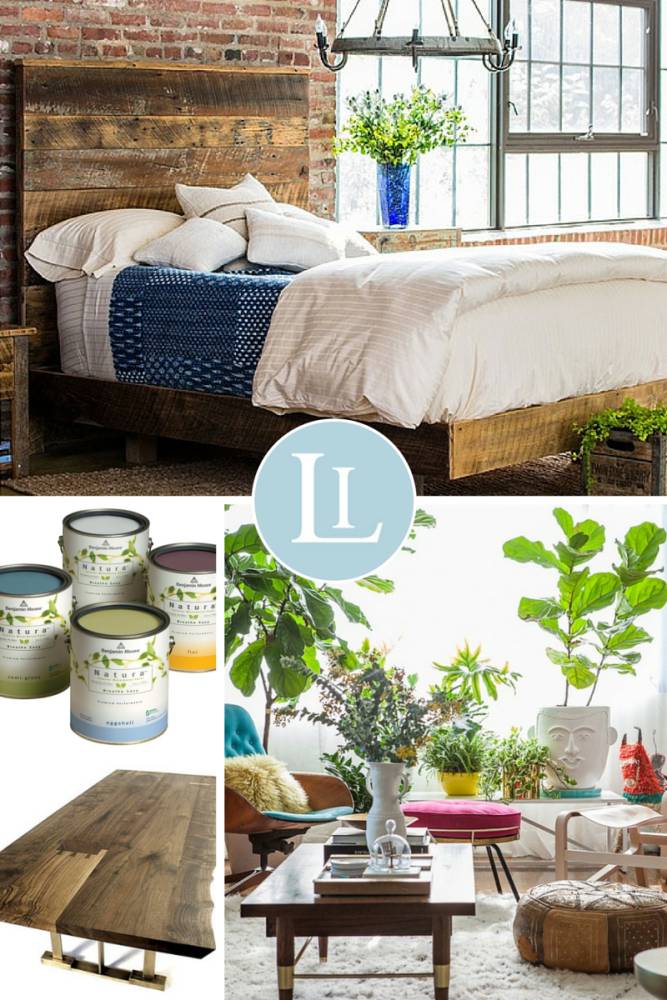 Rustic walls and old wooden panels are the highlight of Eco style
Furniture products made from artificial materials are mostly fashionable and can only be used for a certain period. In the production process, they also increase emissions and cause negative impacts on the environment. For products with raw and natural materials, it is less expensive, reducing fuel consumption and emissions in production and transportation.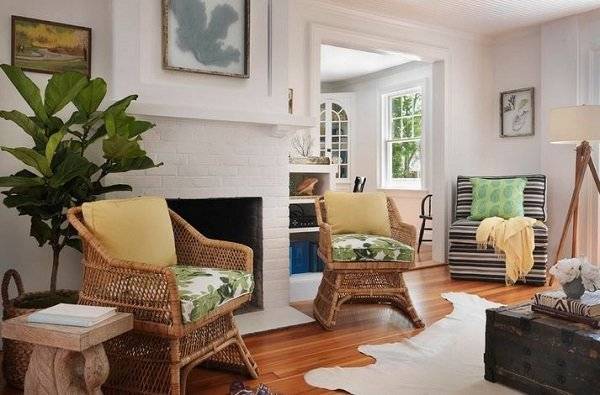 Bamboo and rattan chairs create a unique and attractive beauty for the living room
Growing indoor plants is indispensable
The cool green plants can purify the air, limiting toxic gases that affect the health of everyone in the family. The presence of trees makes the house even more clearly show the closeness of people to nature, bringing a free and free life, fresh and unspoiled air in the midst of the noisy, busy and noisy city. Environmental pollution is getting more and more serious…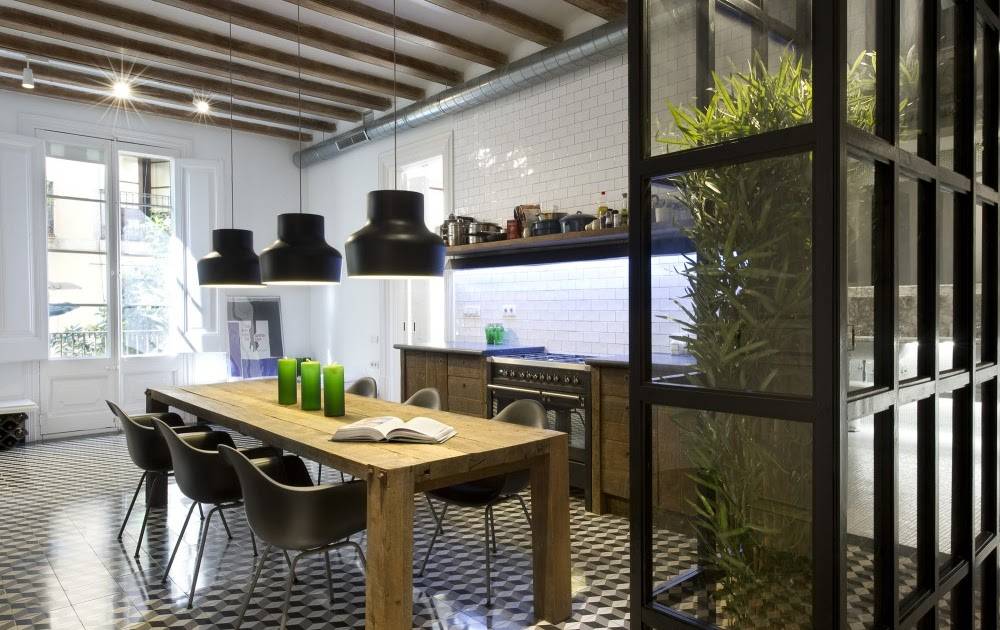 Arrange indoor plants as a natural green wall through a liberal view.
Color selection
Towards nature, Eco-style decoration spaces are often chosen with simple colors, creating a peaceful and peaceful beauty such as white, beige, ivory, sponge, brown, green. … Besides the popular colors, to create a warm atmosphere and bright beauty, Eco space is very fond of orange, red, yellow, wood colors, and earth colors.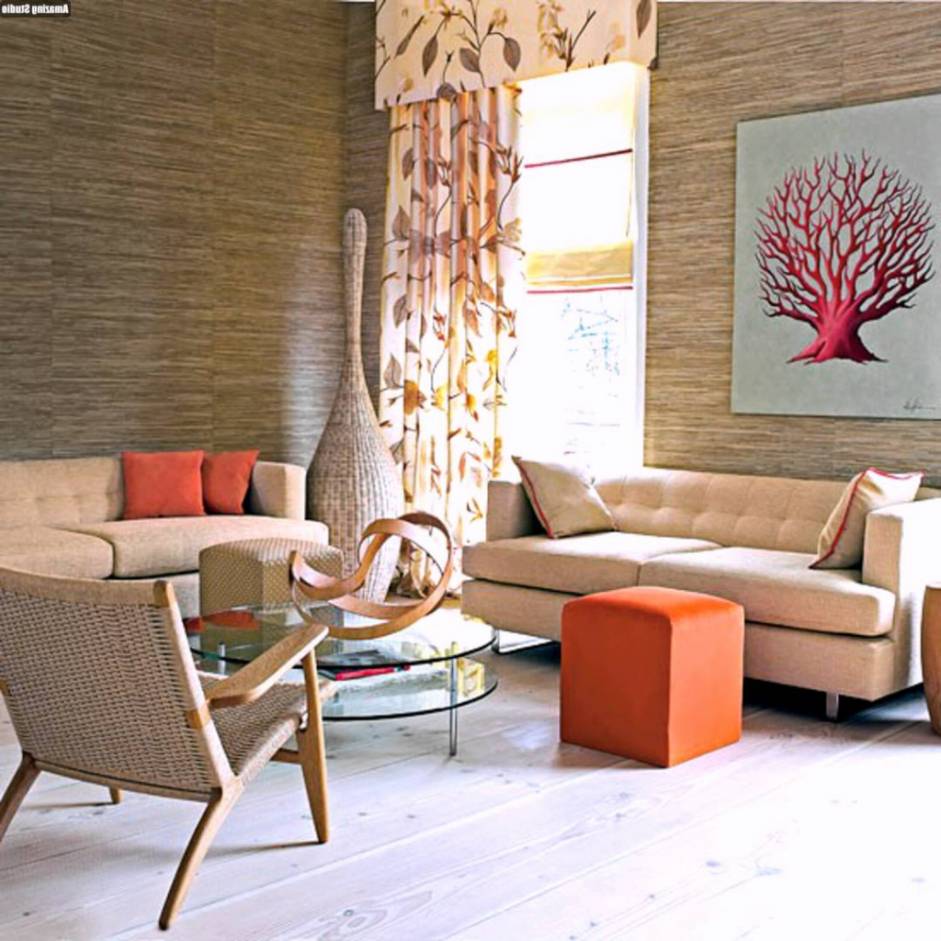 Architects very limited the use of colors that are too strong or too deep, because they make the space look sad and contemplative, while also making the room less cheerful, new and modern. characteristic of Eco.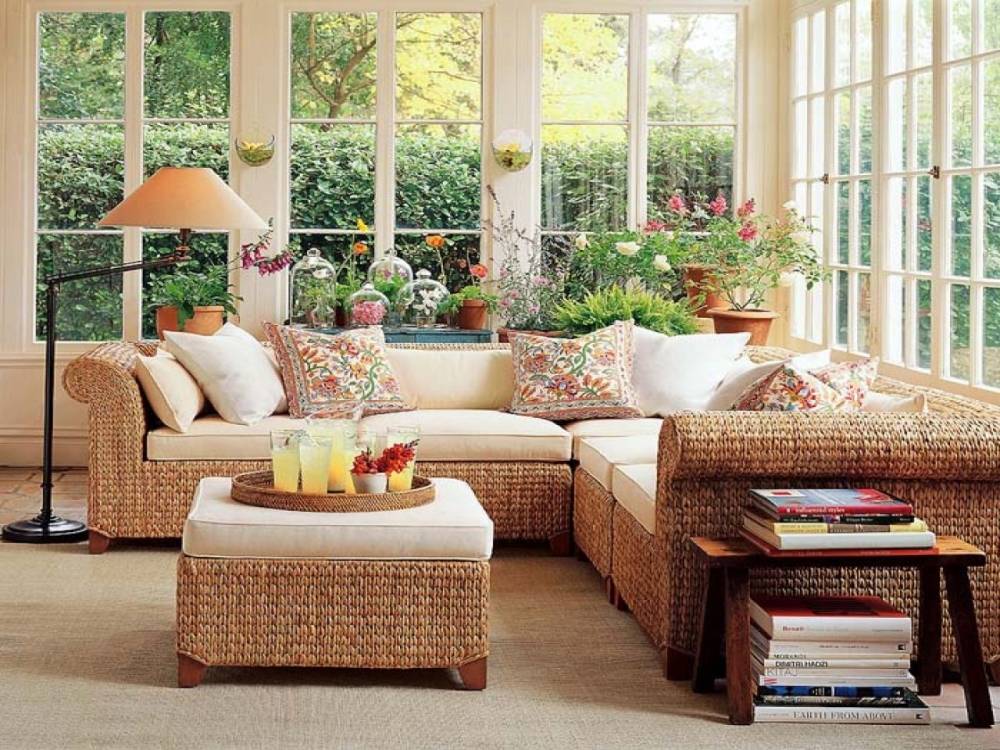 The poetic scene is created by combining the simple colors of the patterned pillows as accents along with a few pots of fresh flowers.
We can bring our love of nature and the spirit of protecting the global ecosystem into our living space. Thereby spreading a civilized lifestyle, maintaining a green, clean and beautiful environment and improving the consequences of human impact on the environment.