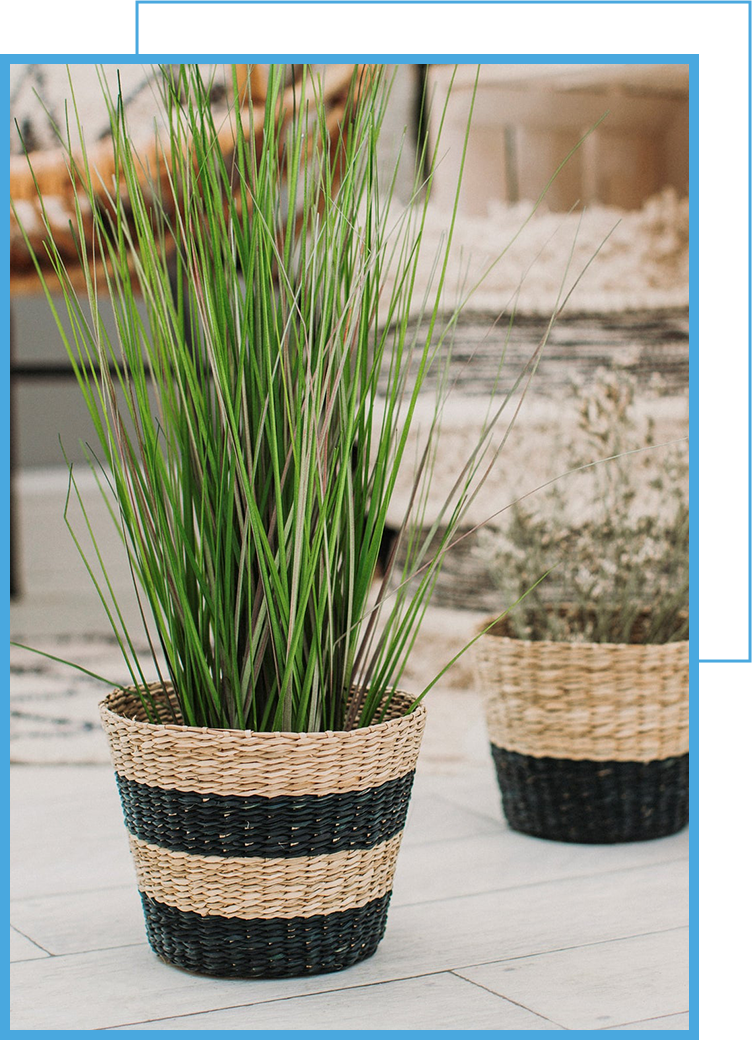 Chung Dinh Co., Ltd was established in 2012 specializing in providing handicraft products such as sedge, rattan, bamboo, knitting,... With many years of experience and a diverse and rich product system, We always aim to bring products that are both environmentally friendly and ensure the best quality to our customers.
Proud to have more than thousands experienced local peoples with skillful and creative techniques in handicraft production, we aspire to bring traditional Vietnamese products into valuable commodities, in line with the green consumption trend of domestic and international customers.
Environmentally friendly handmade products contribute to the protection of natural resources, efficient land use and reduction of resource waste. We hope these handicraft products contribute to raising awareness and promoting an eco-friendly lifestyle to build and preserve a green world.
Thus, as our customer, you are also accompanying us in preserving and developing the traditional cultural values of the nation.
Prestigious fairs the company participates in:
Life Style Ho Chi Minh
Mega Show Hong kong
Ambiente , Frankfurt